Who wouldn't want their website to reach a worldwide audience? But for that to happen it needs to rank on the first page for the search results of your target audience. Especially the locals, near your business. 
How does that happen?
Of course with the help of SEO, which is the process that boosts your website on top of the search results. But, what happens if you want a local business to rank higher in a specific area? This is where Local SEO comes in.😏 
Customers usually look for the best products and services available in their region. But:
Can your business appear at the precise moment when local customers are searching for it?

Can they choose you over all the other local companies that have similar goods and services?
To compete effectively and to outrank your competitors, you must ensure to implement a successful Local SEO strategy.
But to understand what exactly local SEO is, first, you need to know how Google works.
How does Google work?
Google ranks a website based on a variety of factors such as how relevant your site is, to return a list of sites that match your search. Some people think that Google does a live crawl/search every time someone types something into the search bar. Well, no that's not true. Actually, Google already has crawled a site with its Google spiders and has already indexed a copy of it on its server. This process is called Google Indexing.
What is Local SEO?
Local SEO is the process of optimizing your website for local searches in order to grow your business, locally. Local SEO is a major subject for Google, and it's not hard to see why: we all search for items that are geographically close to us! Local SEO is beneficial to any business with a local target market, for example, bars & restaurants, medical services, law offices, pet services,  b2b office equipment store, etc. 
Buying local supports local businesses, boost the local economy and guarantees that you have a wide range of goods and services to choose from. Buying locally is also an important part of an eco-friendly lifestyle because products made locally do not need to be transported around the world to reach you. Overall, shopping locally benefits the environment as well as the community.
A large percentage of what people look for on Google (or other search engines) is based on a local requirement. Place yourself in your customer's shoes. For example: If you want to buy a gift for someone, You will probably enter into Google's Search Engine "Gift shop near me". With any chance we have, we can use Search Engine and other related KWs that we would like to rate for.
Where do Local SEO results show?
Since Google understands how essential the location of the store or service you're searching for is, it has a special function. That function allows you to see what's nearby right away. Snack Pack is the name of this service. Local search results are divided into three categories by Google: sponsored, snack pack, and organic.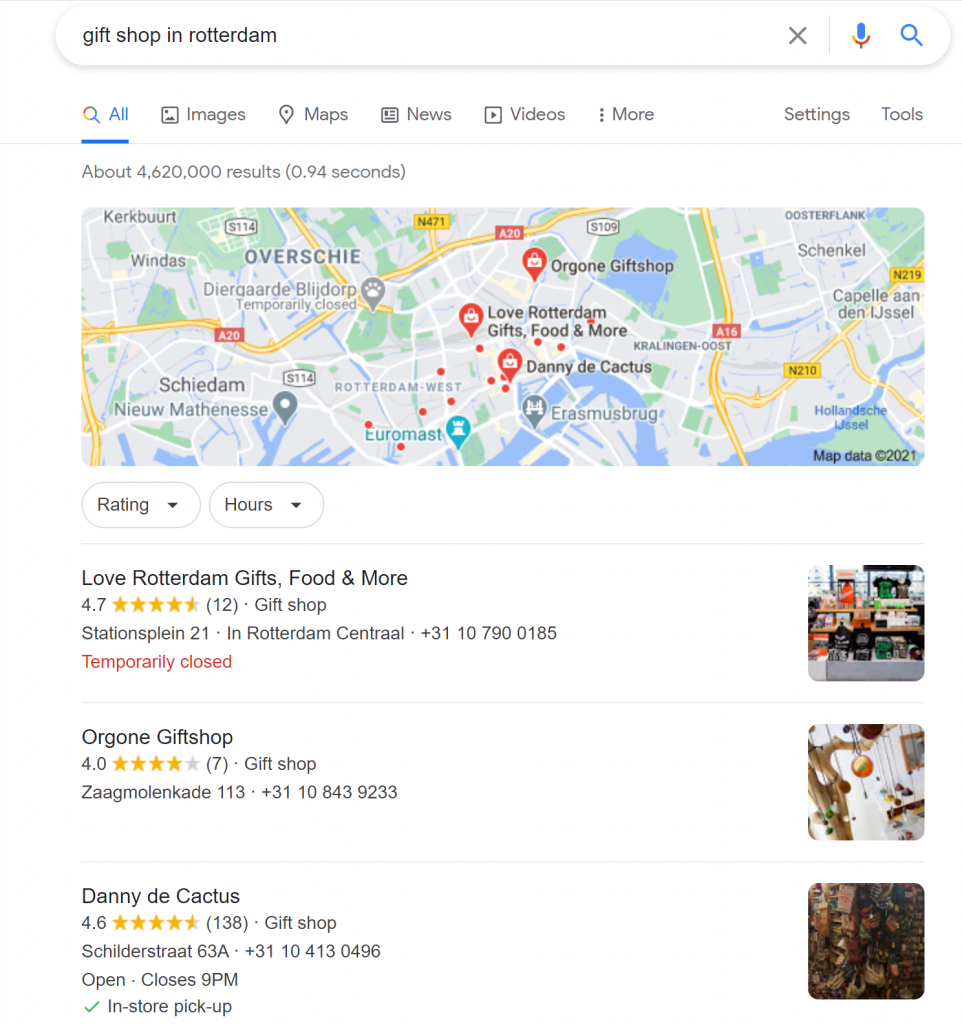 The daily list of search engine results appears under the Snack Pack(organic results).
Organic search results show on SERP as a result of factors such as importance to the search term and legitimate SEO efforts.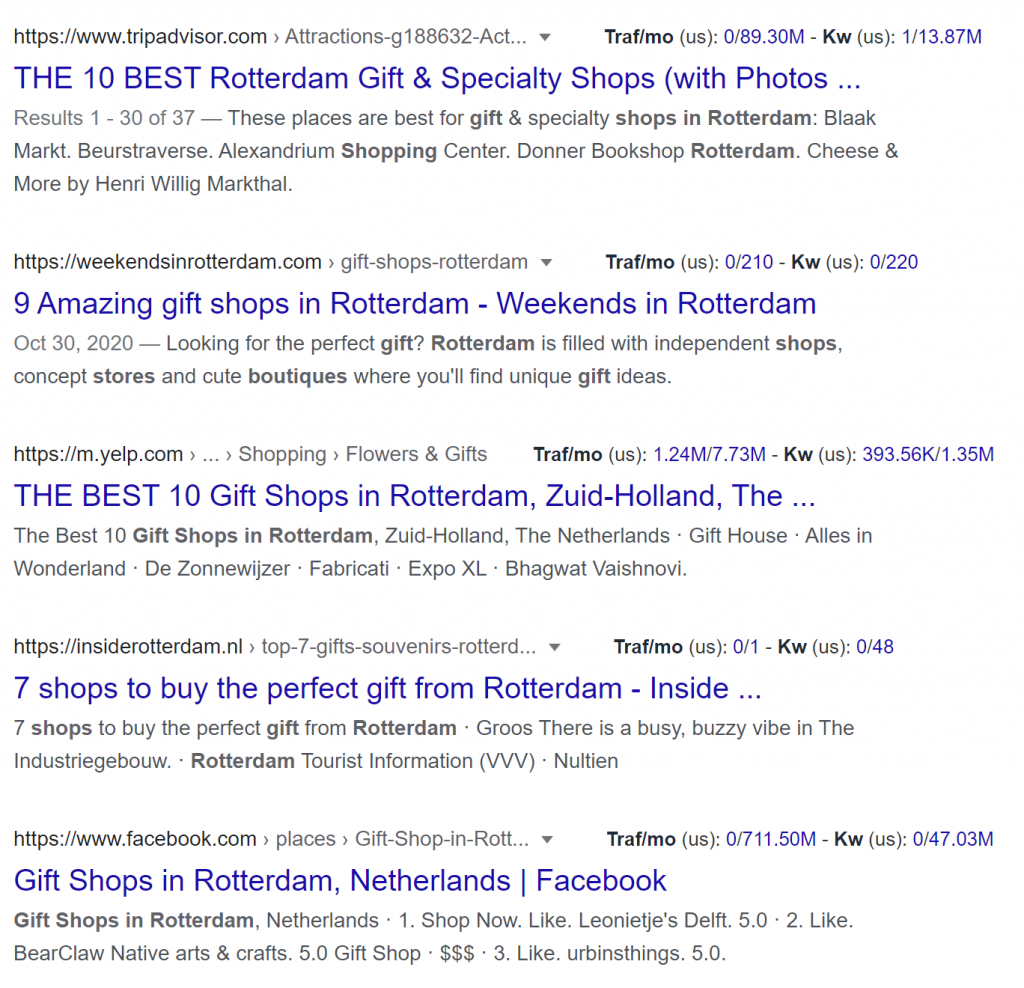 How to do Local SEO in a systematic way?
Open a Google My Business account 
Google My Business is a free service that lets you promote your company's profile and website on Google Search and Maps. Google My Business has become the cornerstone of local search; since Google prefers to share information it can trust and validate. Google My Business has become the peak of local search; because Google prefers to provide content it can trust and verify, Google My Business is their tool for helping your business satisfy Google's requirements.
Claim Your Google My Business Listing
The first step in Local SEO is to get your Google my Business listing. Your Google My Business listing is a section with information about your business that appears when a potential customer mentions a City or Near me search.
To make sure you're ready for Google My Business, do the following:
Make a Google My Business website and verify it. ( Your Business Profile. Google my business is your Business profile that will help Google to get to understand your business.)
Inside your Google account, use Google Posts.
Provide up-to-date and accurate information.
Select the appropriate categories for your business. ( In Google my Bussines you have the option to add a primary category and another additional business category).
Upload as many pictures as you can.
Have a local phone number on your business page.
Have a business address that matches the one on your website and in local directories. (Submit your website to a number of high-quality local directories. Submitting your website to high-quality local directories might help you rank higher in search results.)
Add a high-resolution profile image and cover photo to your page.
Have the opening hours and days of service.
Encourage your clients to leave a review of your company on the internet. ( Companies that wish to rank in local searches must, of course, pay attention to online reviews of local businesses. Online reviews help you in three ways when it comes to local SEO: Increase your local search ranking. Convert customers by building their faith in your business. Responding to reviews allows you to show off your brand's personality. It's no secret that online reviews are important for local companies. So try to get as much as you can online reviews, especially positive reviews. When you receive a negative review, you must maintain crisis management while showcasing your positive customer feedback to anybody who might be interested. Negative reviews might be bad for your business. )
Respond to customer feedback with sincerity. For example: "Your feedback on [product/service] in [city, state] is greatly appreciated. Also, we appreciate your input and hope to work with you again in the future. "On behalf of the [full business name] staff, thank you." (You'll limit the bad review and boost positive ones if you please your consumers. Work with happy customers so you can create case studies and interviews.)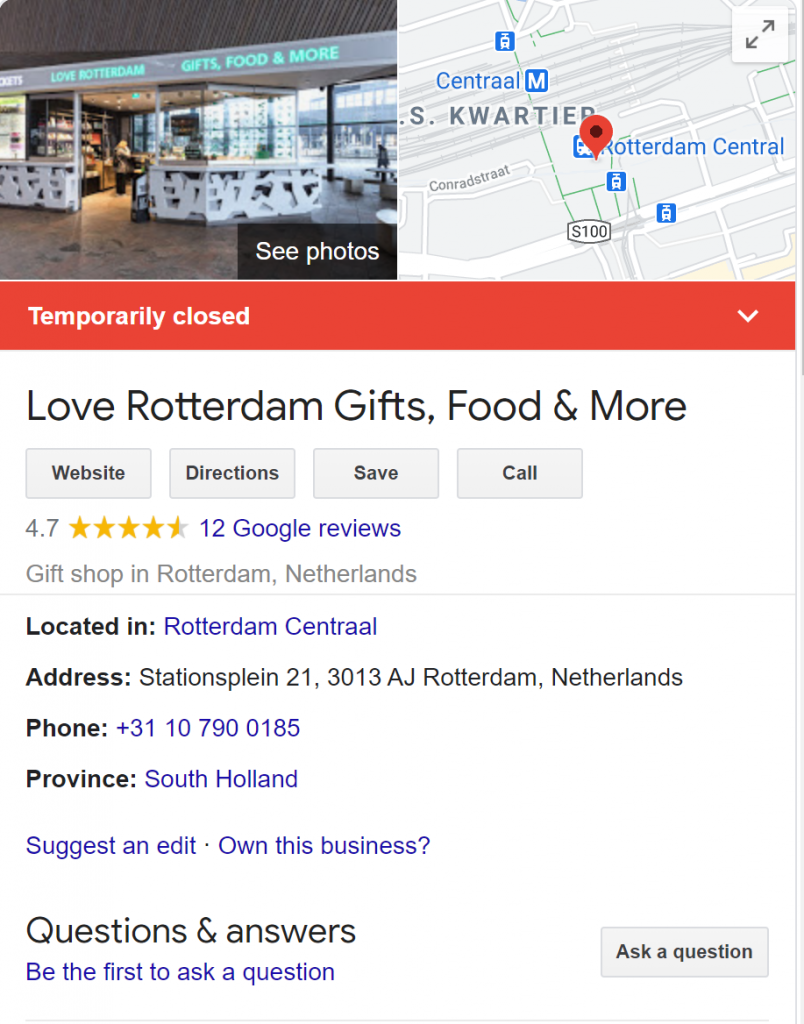 If Google can verify that your business is legal, the search engine can award you with a coveted sidebar space((or the Knowledge Graph) in Google local search. So you will make it easier for new clients to reach you by getting feedback and keeping your contact details and working hours up to date.
Your position in web results is also a factor, therefore SEO best practices also apply to local search optimization," if Google verifies that your organic SERP ranks affect your local organic rankings. That is to say, the better you rank in the organic search results, the higher you will rank in The Map Pack. ( The Map Pack is a set of 3 local business results, with a map of their locations pulled from Google Maps.)
The number of Google My Business reviews you receive is a well-known SEO ranking factor since it reflects your company's reputation in the community. Reviews are one of Google's top local ranking signals.
Also Schema Markup for Local SEO
Schema markup is a type of coding that you can use to tag certain elements of your website so that search engines can properly understand them. In principle, Schema markup can help any company gain traction and a strategic advantage in the SERPs.
In simple terms, Schema markup is used to inform search engines of the relevant details on the site and where it is located. Using Schema markups accurately, in addition to claiming the Google My Business account, can be one of the most effective ways to appear in local search results.
You really don't need to be a technological genius to put it in place. The Structured Markup Helper from Google takes care of the majority of the jobs for you.
Schema Markup
Has a form of code called "geographic markup" that tells search engines (and users) more about your business location, and using it can help your business rank higher in local search results. Use Schema's geographic markup to support search engines in determining the location of your business.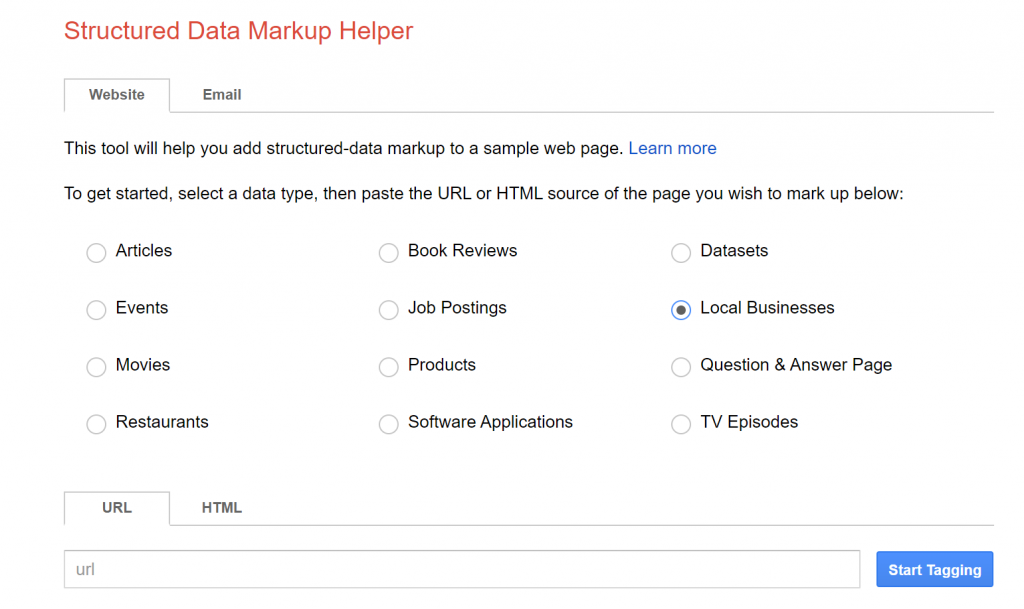 There are two other ways (tools) to implement Schema Markup.
Using Schema.org's coding and adjusting it to fit the site is the most time-consuming process. It provides a comprehensive list of all available markups.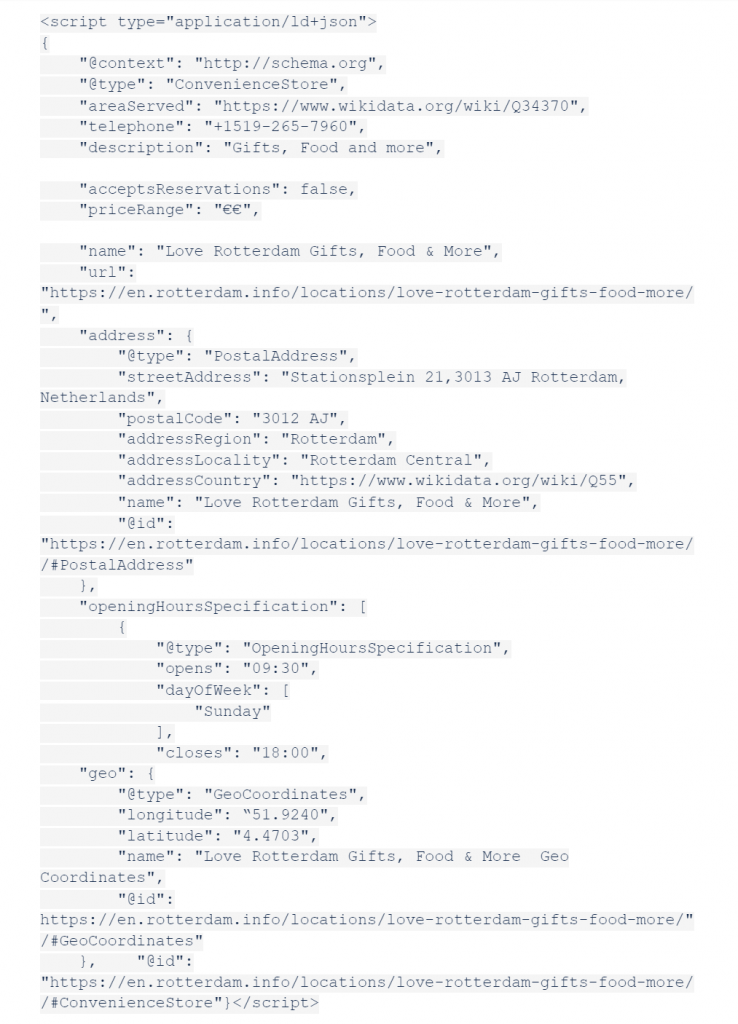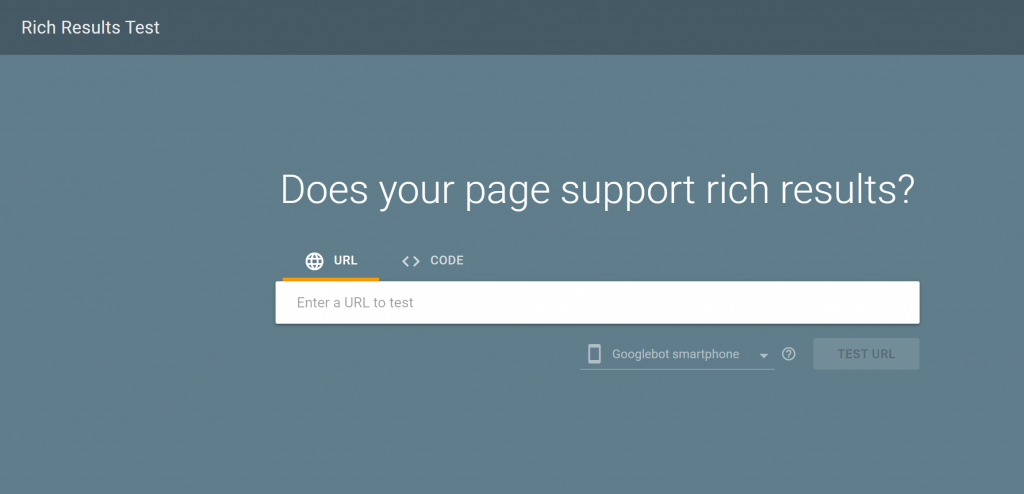 Make sure the website is mobile-friendly
This means: The text is simple to interpret (no squinting) It's easy to use (buttons and links are large enough to be tapped with a finger) It's appealing to the eye (the user experience is enjoyable).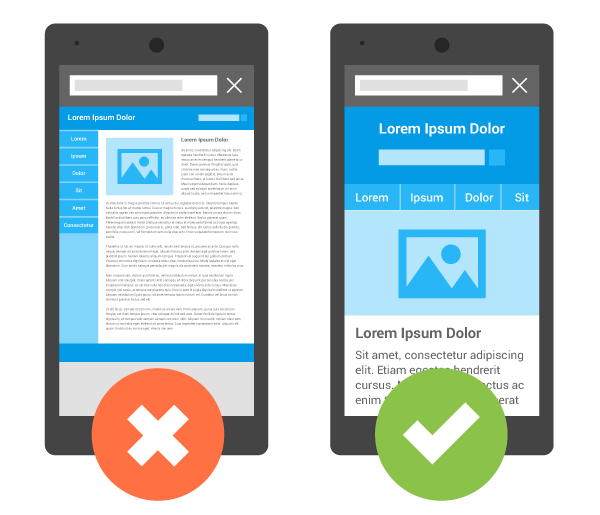 This is a sample image from Google Developers.
So, what do modern customers get from your website? In fact they want it to be fast, safe, and easy to access on a mobile device, with lots of great mobile-friendly content.
Make sure your name, address, and phone number (NAP) are consistent online
It's important to maintain a level of consistency in this situation. Ensure that your complete NAP is visible across your entire website (i.e. every page). Besides that, when mentioning your address on other pages, you must use the very same details/format (i.e. local citations).
Avoid making the usual mistake of just having the NAP inside an image; images, unlike HTML text, cannot be crawled by search engines. The most popular place for the NAP is in the site's footer or header.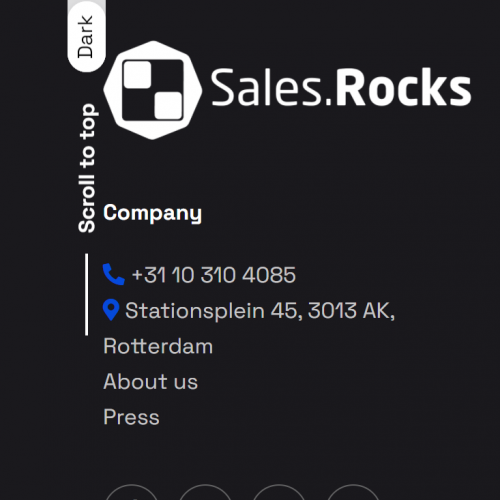 Implement a keyword research
It's important to find out a list of keywords you want to rate for in order to better your Local SEO. You need to create a short list of keywords from where people will use to find your local business. It's a step-by-step procedure.
First, come up with a list of keywords specific to your business and write them down. ( for example: " Gift shop near me " )
Start typing them into Google. Other similar search queries will be shown by Google. ( For example: "thing to buy in Rotterdam" )
You will see other similar potential queries at the bottom of the SERP when you request a Google search.

Use other methods (keyword research tools) to find out what keywords the competitors are ranked on like Ahrefs. Simply paste the URL of a competitor's website and search for their top-performing keywords. It's an excellent way to learn about what people look for and how they use Google.
It's time to incorporate the preferred keywords into your website if you've come up with a suitable list. For local businesses, On-page SEO conforms to some fairly old-school SEO tactics. The weighting of on-page content in local search listings is very high, so it's important to get the best benefit out of your content where possible.
Keep in mind that the homepage of your website is normally the most important page for local SEO. However, if you have several locations, you can optimize the individual local sites.
I'll explain how it works into a few main bullet points for you:
Within your landing page title tag, try to include your city/region as well as a similar keyword.
Within your landing page URL, try to include your city/region as well as a similar keyword.
Your landing page content, try to include your city/region as well as a similar keyword.
Within landing page image ALT attributes, try to include your city/region as well as a similar keyword.
Implement a Google map of your company's location into your landing page. ( Local SEO focuses on increasing business visibility throughout the web, although it focuses primarily on Google and Google Maps ).
Name, address, and phone number should all be specified (a footer is a good placement so that every website page will show these details). They can, of course, relate to whatever information you have included on Google My Business.
Backlinks show to search engines that the website is trustworthy. If they see that you've been recommended by other websites and that you've managed to form some kind of online presence, you must be doing something right.
It's one of the most difficult ways of link building to gain backlinks to local landing pages. It's complicated because you'll need to make sure that the site is local and that most of your audience is in the region you're targeting.
Get inbound links with relevance and authority. Inbound links are incredibly powerful opportunities to boost your local SEO.
Make Social Media Profiles
The first step in creating local links is to create social media profiles. Using platforms like google my business is a smart way to connect with your clients outside of your website, and it's also one of the most straightforward ways for link building strategy.
Due to the strong domain authority of social media platforms, these forms of backlinks help to improve your website's backlink profile.
Look for Local Business Directories
  Look for local online directories that locals use to find unique businesses or resources in your community. You may use a series of advanced search techniques on Google to locate local business directories in your region, which can return more detailed search results. 
Google also has a free Advanced Search app to help you with this. To find pages with your goal keyword or expression, simply enter it into Google's Advanced Search engine.
Search Industry-Specific Directories
  An industry-specific or niche directory is another form of the online business directory that is perfect for creating local, or regular, backlinks to your website. These directories are relevant to your industry and frequently provide knowledge about your competitors. 
Niche directories play an important part in the buyer's path in some markets, such as the legal sector. A backlink from a niche directory will drive related referral traffic to your site and provide you with pre-qualified leads.
Newspapers, forums, and communities in your area can all be contacted
Although this local link building strategy requires a little more manual outreach, reaching out to local newspapers, forums, or online groups is a perfect way to advertise your business in your community while still potentially earning some high-quality local backlinks.
The following are a few examples of target searches: a feature of the business, investor spotlight industry spotlight, feature on a local business, spotlight on a local business, spotlight on small businesses.
Define Sponsorship Possibilities
Another way to earn local backlinks while increasing the company's presence in the area is to look for sponsorship opportunities. Finally, you can only use sponsorships as a local link-building tool if the organization you are sponsoring is important to your business.
Since most local businesses' websites only attract a small volume of traffic, their domain authorities appear to be smaller. As a result, don't expect a significant increase in your SEO efforts.
Make Contact with Local Bloggers and Influencers
Consider approaching local bloggers or influencers for a feature on your business if you know of any in your area. This form of local connection-building strategy will help improve your business' exposure in your area and, as a result, reach more potential clients because they are likely to have a good following.
Keep an eye on the competitors' backlinks for potential opportunities
You should keep track of your competitors' backlinks and see if there are any gaps in your own backlink profile. This method requires more time and effort.
Once you've found the similarity, look for some gaps, which are relevant domains that connect to your competitors' websites but not to yours. You should then contact these domains to see if they want to connect to your website as well.
Look for broken links
By finding your competitor's broken links you can reach out to the point of contact for the backlinking service, and post a connection to similar content on your own site that they will link to instead of the broken link.
Provide Updated Content
You should check at websites that generate similar types of content to yours and see if all of their content is old and has a lot of backlinks, just as you can look for broken links.
You will also see whether you have a more recent piece of content or create a new piece of high-quality content after you've identified the old content. Then you should email the point of contact for the backlinking site and persuade them to contribute to your piece of material instead. Create high-quality content that references your local region.
Conclusion: 
Using local SEO strategies to improve your company's image and ensure that you're engaging with local consumers is a great move. Begin with high-quality, locally relevant content that gives search engines all the right signals.
Now that you understand how local SEO can help your business, you can better handle its online presence and grow your client base. As a small business owner, the top priority is to set your company up for growth so that it can grow into a long-lasting, well-known brand. 
If you find it overwhelming doing it yourself, consider hiring an SEO company. It is the most effective and dependable way to improve the local SEO and SERP rankings. Ping us on LinkedIn, maybe we can help.
Local SEO is important.
This means that if you're a local business and your local SEO isn't in order, you're losing out on business any time local looks for your goods or services online.